PenaSeleb
Trending
Istri Anji Semangati Sang Suami dengan Postingan Ini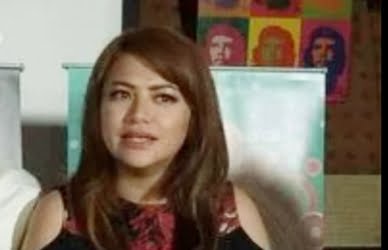 PenaKu.ID – Istri mantan vokalis grup band Drive, Anji menuliskan penggalan kalimat penyemangat  bagi suaminya tersebut.
Diketahui, Anji tersandung kasus narkoba. Dan kini ia ini masih ditahan di Polres Jakarta Barat.

Melandir Siberindo.co jejaring PenaKu.ID, Anji ditangkap Satres Natkoba Polres Jakarta Barat pada Jumat (11/6/2921) seorang diri di studio musiknya. Saat ditangkap, polisi mendapatkan lintingan ganja sebagai barang bukti.

Diketahui, istri Anji, Wina Natalia, belum datang menjenguk. Tetapi bukan tidak pernah ada kontak antar-keduanya.
Wina terlihat baru saja mengunggah kalimat positif di Instagram.

"Promise yourself right now that no matter how much they try to knock you down, or no matter what life throws at you will get back up and prosper," demikian dikutip Wina.

Kalimat tersebut mengingatkan untuk berjanji, tidak peduli berapa banyak hal atau orang yang mencoba menjatuhkan dan tidak peduli apa yang dilemparkan ke dalam kehidupannya.

Dalam unggahan Wina Natalia itu terdapat pesan untuk kembali bangkit dan berhasil lebih baik lagi.
*ben